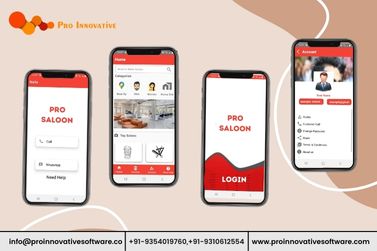 SALOON
In Pitangent, we develop salon app solutions for both web and mobile app platforms. Our applications are made highly interactive to generate more customers.
Perhaps you are a salon owner who wants their salons to be different from their competitors. Or you are struggling to draw customers to your salon on a consistent basis. Or you are an entrepreneur or own a chain of salons and wish to simplify the operations aspect of the business
Description
A personal account for every user does away with the repetitiveness of filling in their personal details every time they wish to avail of your services..
Salons have evolved from the days of yore and now provide extensive services apart from coloring and cutting hairs like hair removal, massages, manicure, pedicures etc.
Your staffs are the star of your enterprise. Create their customized profiles along with their portfolios, which the customer can check, select and favorite accordingly.
Push notifications can inform the customer about upcoming appointments as well as special offers and discounts and updates regarding salon time slots.
Show your love to your customers and give back to them through discounts and special offers like free services. Incentivize them into picking your services over your competitors and convert them into your valuable clients.