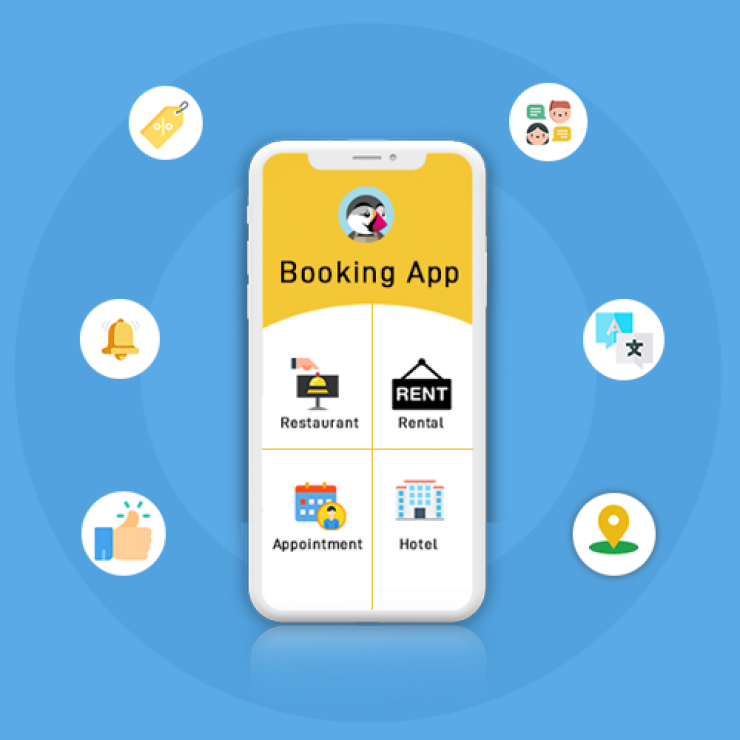 BOOKING
A booking app allows businesses to reach more clients and process more orders. Timely notifications. Minimize downtime by automatically informing your customers and employees about upcoming appointments, cancellations, and rescheduling. Convenient payment options.
Need to book an airline ticket, a hotel room, or a table in a restaurant? With a mobile booking application, you're now able to book and arrange practically anything with just a few clicks. Even a decade ago, people could never have imagined that the booking process would become so convenient. This popularity is due to the fact that food apps offer food pre-ordering, meal ordering and delivery, easy table booking, and more. Ordering food is easy and takes only a few steps. Once you pick a restaurant, you can see its menu with prices, ingredients, and allergy information. After you've selected items to order, you're provided with the total cost, which includes subtotals for food, delivery, and tips. The last step is to choose a delivery date and time and enter your address and contact information.
Description
Before you rush into developing your own appointment scheduling app, you need to understand what types of booking apps there are. All booking apps can be roughly divided into two categories: on-demand and in-advance. .
On-demand applications are fast and provide services that can satisfy customers' needs in no time. A user chooses a good or a service, orders it, tracks its delivery, and receives it.
Demand for taxi booking applications is strong. They offer many conveniences to those who want a solution to parking problems and other issues related to modern transportation.
Maintaining your own fleet of vehicles and drivers can be a challenge. With dedicated delivery services, goods providers can outsource their fleet operations and concentrate on business rather than recruiting personnel and managing deliveries
Maintaining a home isn't a problem anymore, nor is repairing appliances. Plumbers, electricians, air duct technicians, handymen, house painters, cleaners — whoever you need can be easily accessed through home service applications with just a few clicks